Instantly inform your users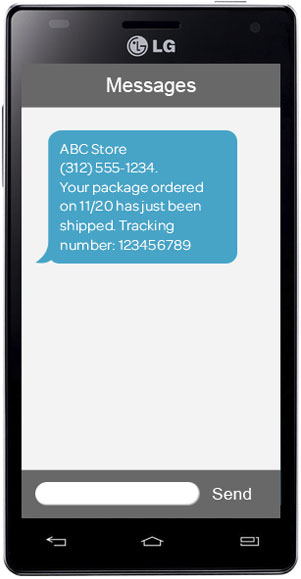 Keep your users happy with targeted alerts & notifications sent from a
short code straight to their mobile device.
Up to 1 million Messaging API calls per month are included when
you upgrade to Premium Access
Broadcast up to 50 recipients per API call
Easily add images, audio and video to your messages with
our short code MMS API
Check network delivery status and get message receipts
Developers love using the AT&T SMS API

- Chas Ramer, the CEO of Street Savings

---

Short code messaging is one of the easiest ways to increase user engagement, improve customer service, and drive more sales. Use the AT&T Messaging APIs for SMS and MMS to:

Send alerts & reminders

Help keep your users on track with well-timed, targeted texts.

Offer promotions

Send your most loyal customers exclusive, limited-time deals.

Get instant feedback

Poll your customers about important issues.
Ready to Get Started?

Take a few moments to sign up

Start Now

Still have questions?

We'll get back to you within 1-2 days

Contact Support